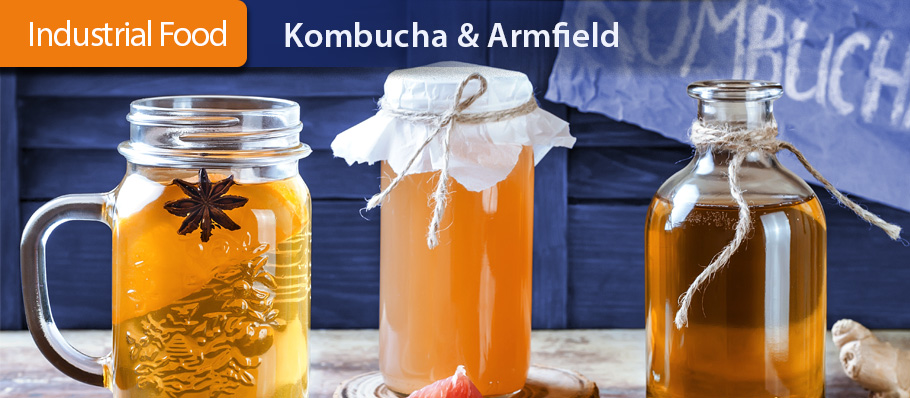 The ancient recipe for Kombucha involves only tea leaves, sugar, water and the mother culture of bacteria and yeast. Adjusting the quantities of the ingredients will change the flavour of the final beverage so no two drinks from different brewers will taste the same.
The process must be monitored and refined to maintain your unique flavour and keep consistency between batches. This is where Armfield can help with the FT140X.
The temperature of the drink can be monitored and controlled throughout the process meaning it is kept consistent between consecutive batches. With built in low-speed agitators you can periodically mix the batch to improve the contact of the yeast and bacteria to the sugars, lowering the time needed to ferment and increasing your final yield. The double jacket gives close temperature control throughout the fermentation process giving you repeatable and unbeatable results.
For bottling your winning products, the Armfield FT102X gives consistent filling and carbonation (if required) capabilities for reproducible results every batch.
Contact us – www.armfield.co.uk