Armfield S6-MKII laboratory flow channel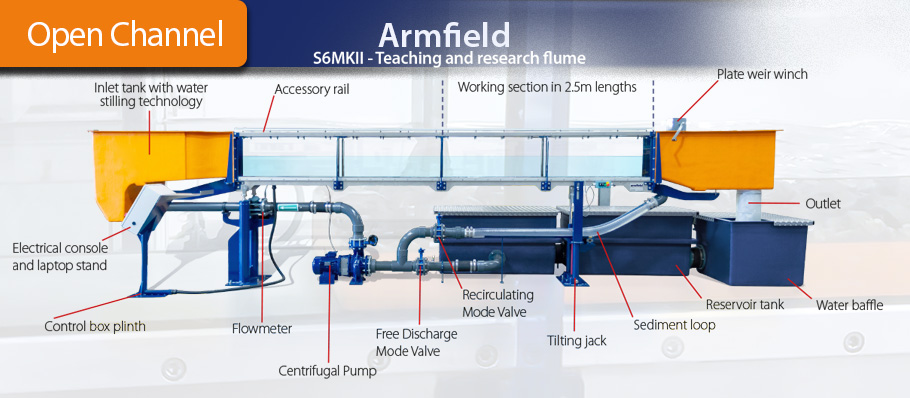 The Armfield S6-MKII laboratory flow channel is one of the most important tools available to the hydraulics or civil engineer whether engaged in teaching basic principles or researching solutions to practical problems. Many applications in fluid mechanics are associated with the flow of water through an open channel where the water has a free surface that is exposed to the air at atmospheric pressure.
The flumes are available in different lengths from 5 to 15m (in 2.5m sections) and examples are installed in educational and research establishments throughout the world.
A comprehensive range of accessories and measuring instruments are available including discharge control, wave generation and a closed loop for sediment transport studies.
See more at www.armfield.co.uk