ISO 9001:2015 QMS registered
Armfield apply quality assurance across our business to ensure you benefit from industry-leading products, service and support.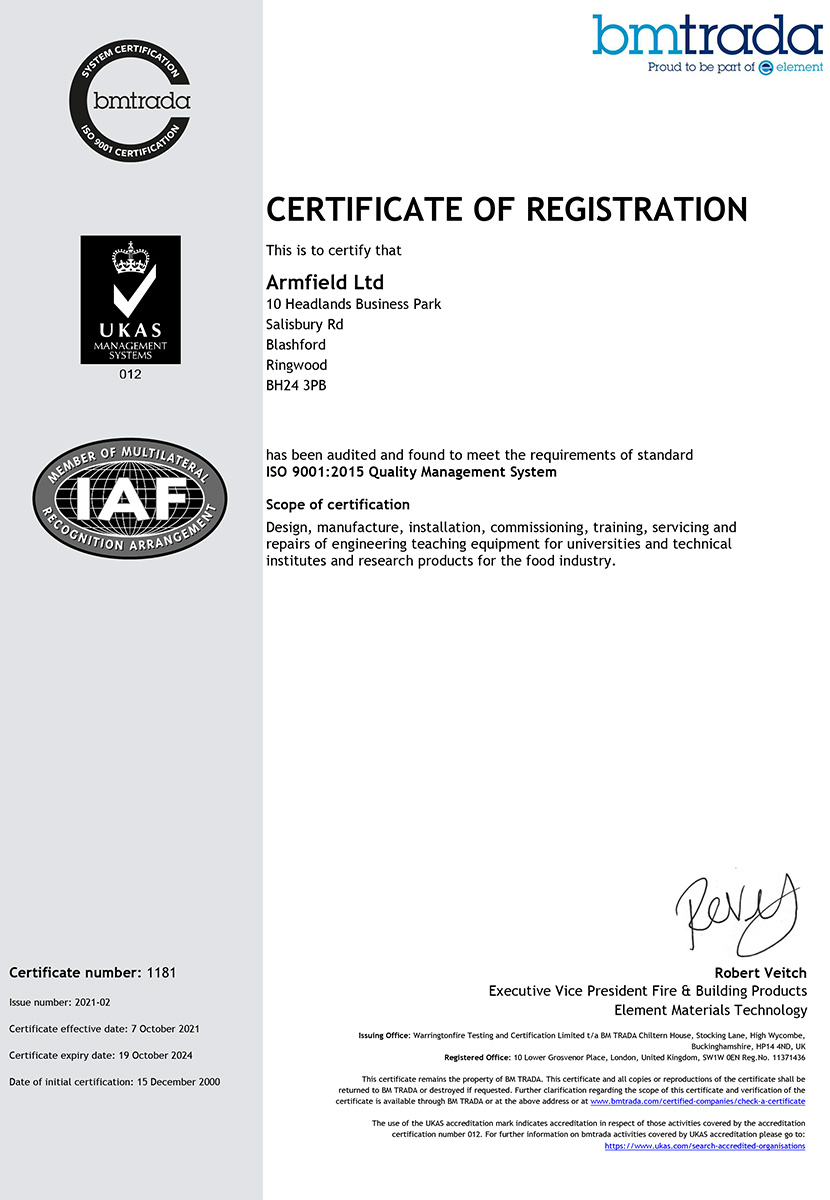 Armfield Ltd has been audited and found to meet the requirements of standard ISO 9001:2015 Quality Management System.

Scope of certification Design, manufacture, installation, commissioning, training, servicing and repairs of engineering teaching equipment for universities and technical institutes and research products for the food industry.