Flood research – S100 tilting Research Flume Newcastle University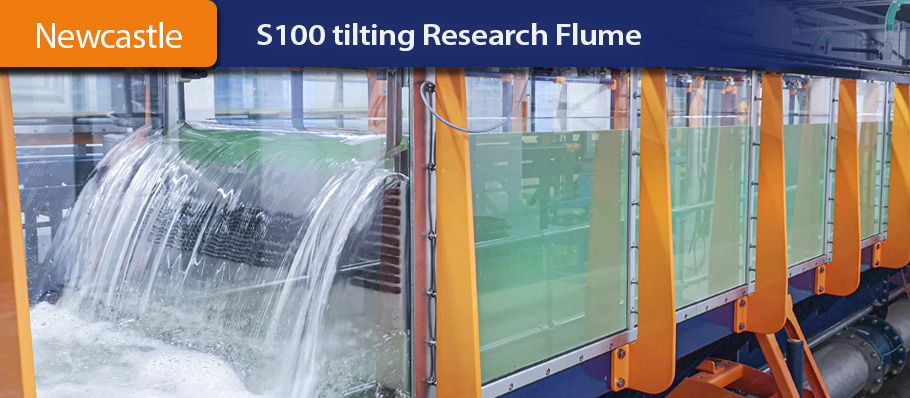 Armfield Ltd's 12.5m free discharge S100 tilting Research Flume installed at University of Newcastle Fluid Science Department. The system is capable of controlled water flow up to 400l/s at water depths up to 0.8m deep.
Our engineers have designed a flume to carry out flood event studies, leaky barriers, dams giving away, effect on structures and more. This flume furthers our involvement in creating equipment for erosion studies, please contact us for more information or talk to us about your requirements. www.armfield.co.uk
To maximise available tilt (to 5%) the flume was designed to sit within the existing sump tanks, unique features included a bespoke flood dam system enabling research into flood events and a sediment recirculation system capable of handling solids up to 10mm. Water depth is controlled using Armfield's unique venetian blind weir all fully automated through the integrated touchscreen control panel.
This project adds to a suite of flumes in the Novak lab which comprises of two S3 flumes dating back to the 1960's and one 1970's S6 unit, all of which are still in constant use.