Understanding Structural Behaviour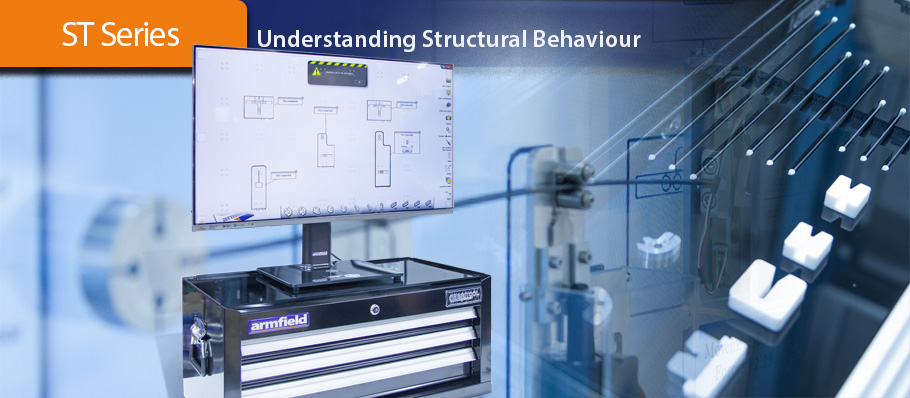 Armfield have teamed up with Dr David Brohn (who is also working with the Institution of Structural Engineers on this topic) to develop a range of hardware and software specifically to address this issue of understanding structural behaviour. This is a highly modular system with almost an infinite range of possibilities.
To simplify purchasing, the components are available in a number of kits depending on requirements, there are eight standard projects including:

– Cantilever beam
– Simply supported beam
– Two span beam
– Pinned beam
– Rigid right angle joint
– Rigid portal frame
– Portal frame with pinned connection
– Portal frame with pinned support
The equipment provides an unsurpassed and unique learning experience when the display software is coupled with the sensors, actuators and analysis software.